Arctic Foods in Washington, NJ 07882
Arctic Foods' USDA Processing Facility specializes in providing local farmers with custom processing, private label, and retail options for their livestock.
We pick up harvested animals at local abattoirs on a weekly basis and work closely with our customers to ensure a quick turn around.
We are audited by Merieux to assure we not only meet, but exceed industry standards for Good Manufacturing Practices.
Our employees are trained in the Seven Principles of HAACP when hired and retrained yearly.
Arctic Foods' processes Beef, Pork, Poultry, Bison, Ostrich, and many other Game Meats.
We are eager to provide farmers with the custom cuts and sizes that meet their individual needs. Our commitment to give you finest service is noticeable in both the packaging and presentation of the finished product.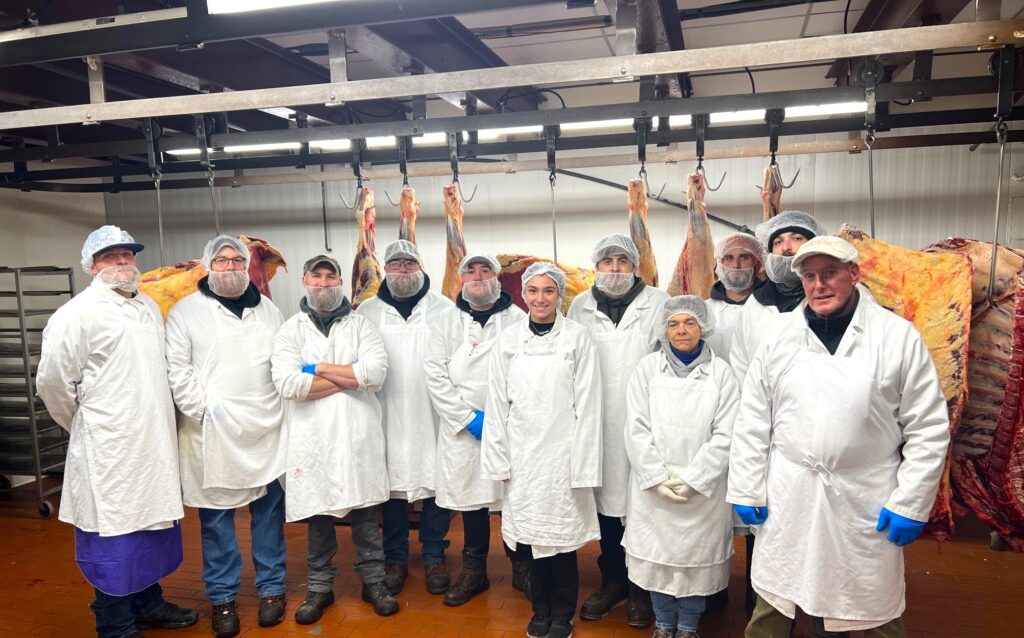 Interested to learn more about our USDA Processing Services?
Submit an inquiry request!